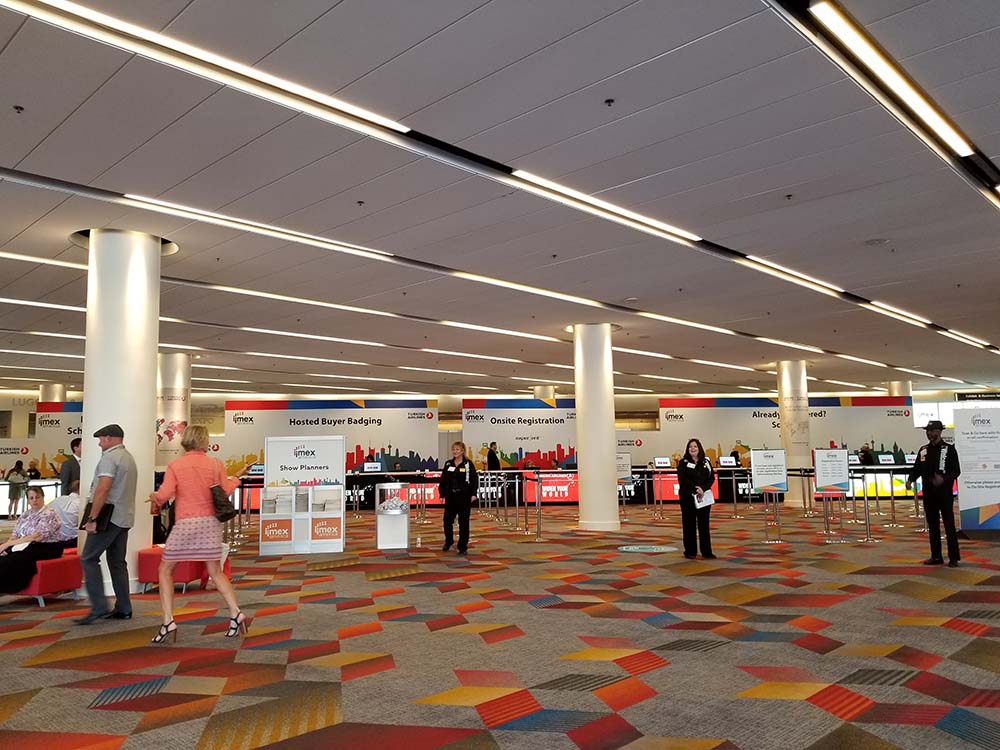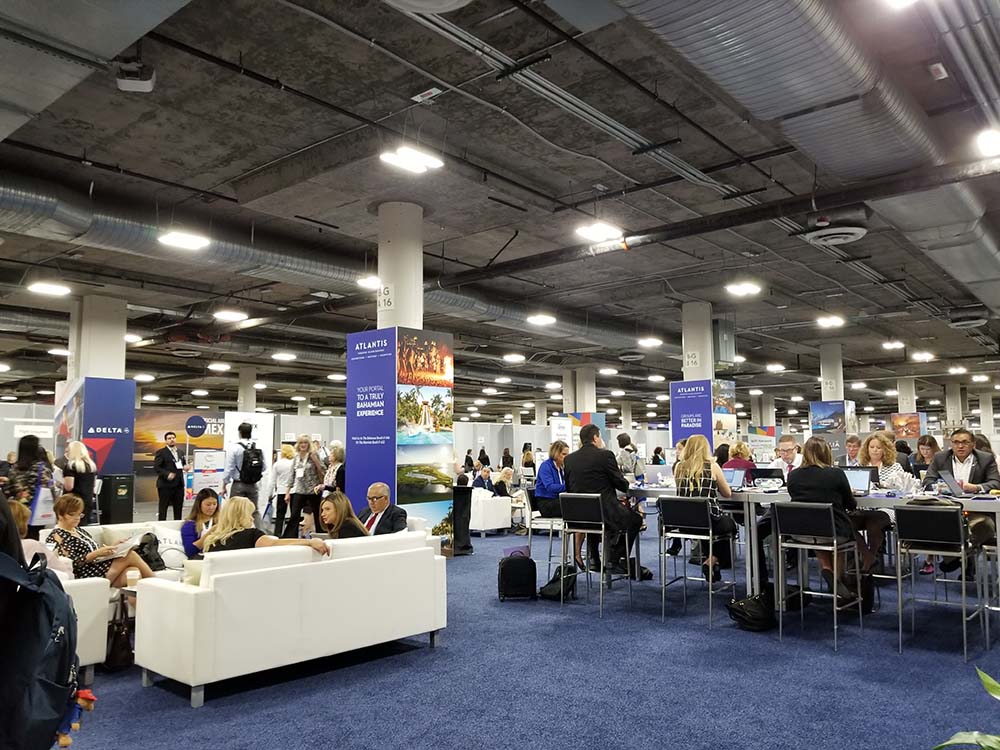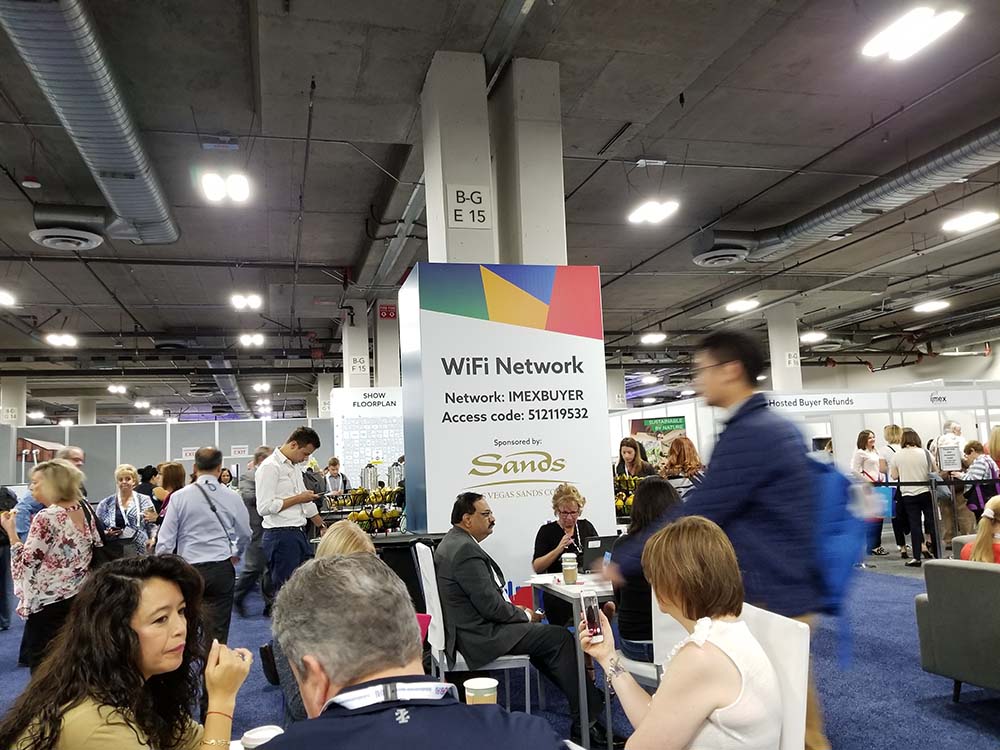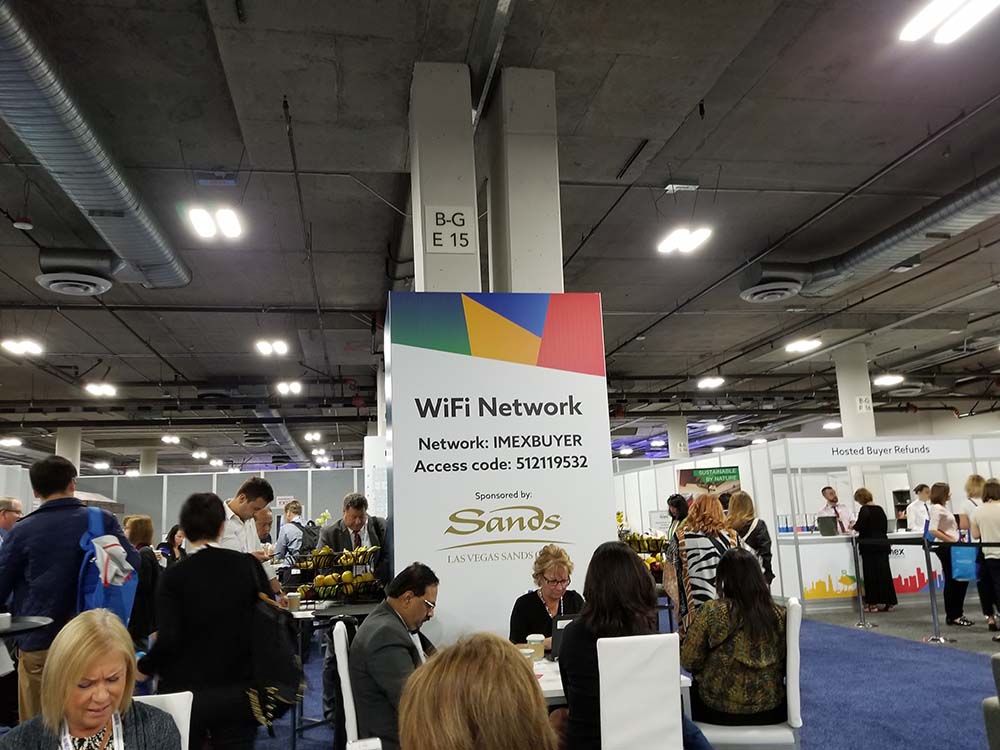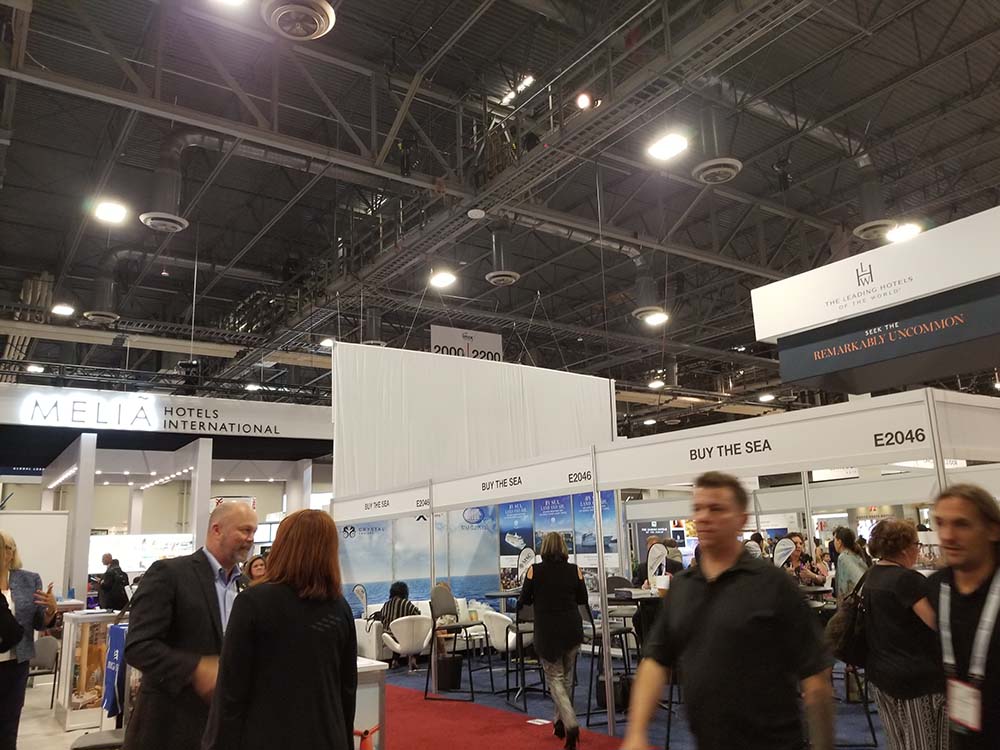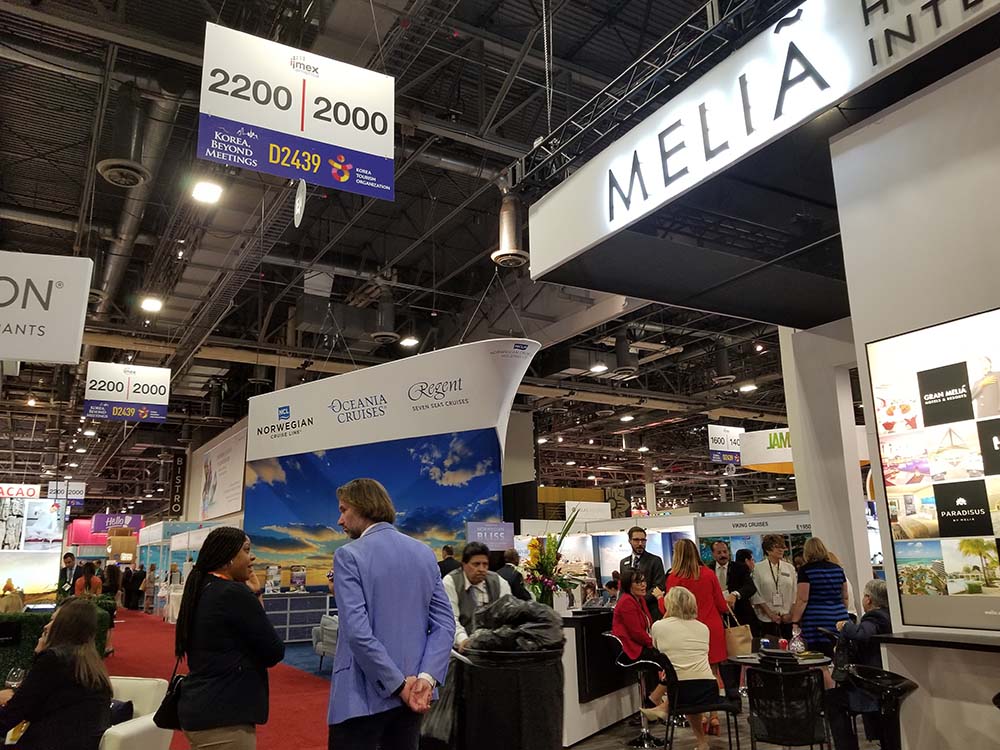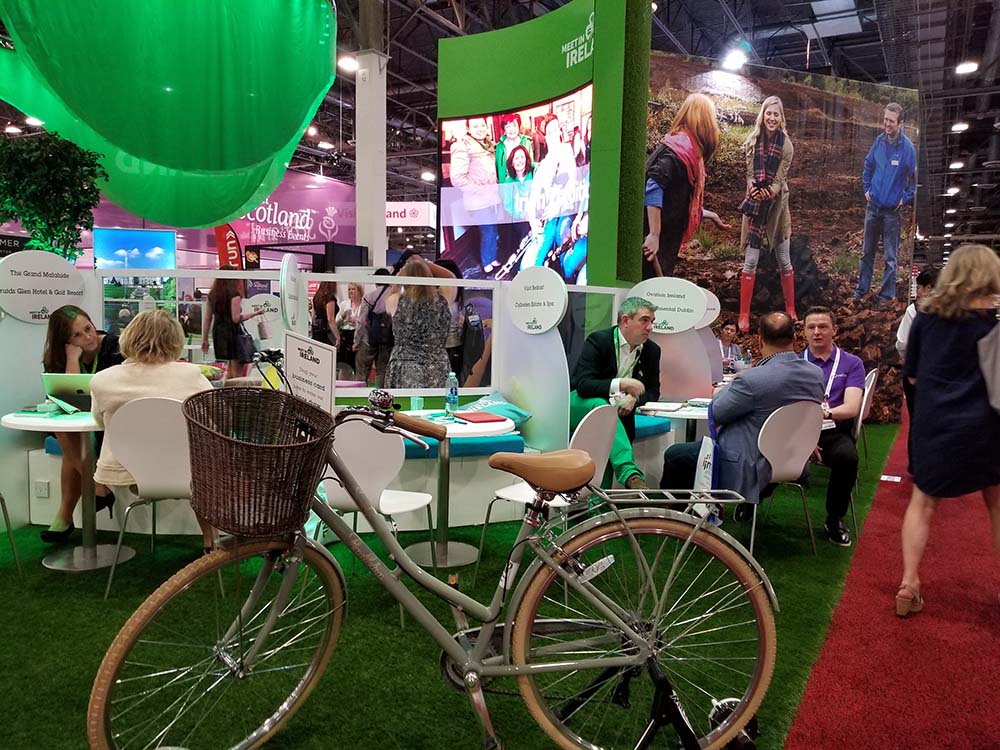 IMEX America bills itself as "America's worldwide exhibition for inncentive travel, meetings, and events". In a nutshell, for a meeting planner it's like being a kid in a candy store. Taking place from October 10-12 (in Las Vegas), with so many cities, hotels, and meeting-related businesses being represented, there was so much to learn and in reality not enough time to soak it all in.
In addition to the sheer amount of interesting destinations and services on display, the organization of the show itself was in itself a learning experience. The IMEX folks (based in the UK) leave very little to chance when it came to planning every little detail of each day from arrival to departure.
In an example above, the placement of large internal Wi-Fi network credentials signs around the "Hosted Buyer" lounge was far and away more effective than leaving tents or cards out on tables as is the usual practice at events like this.
Another nice touch as seen above were simple signs in the main arrival lobby on departure day, informing passengers who might not be intimately familiar with McCarran Airport which terminal they need to get to based on their airline.
Some of the images just scratch the surface of the incredibly creative and colorful country showcase booths. More than the displays, it was the people, who overwhemingly played their part to perfection, never coming on with hard sells, and always listening before launching into why theirs are the best places for an event.