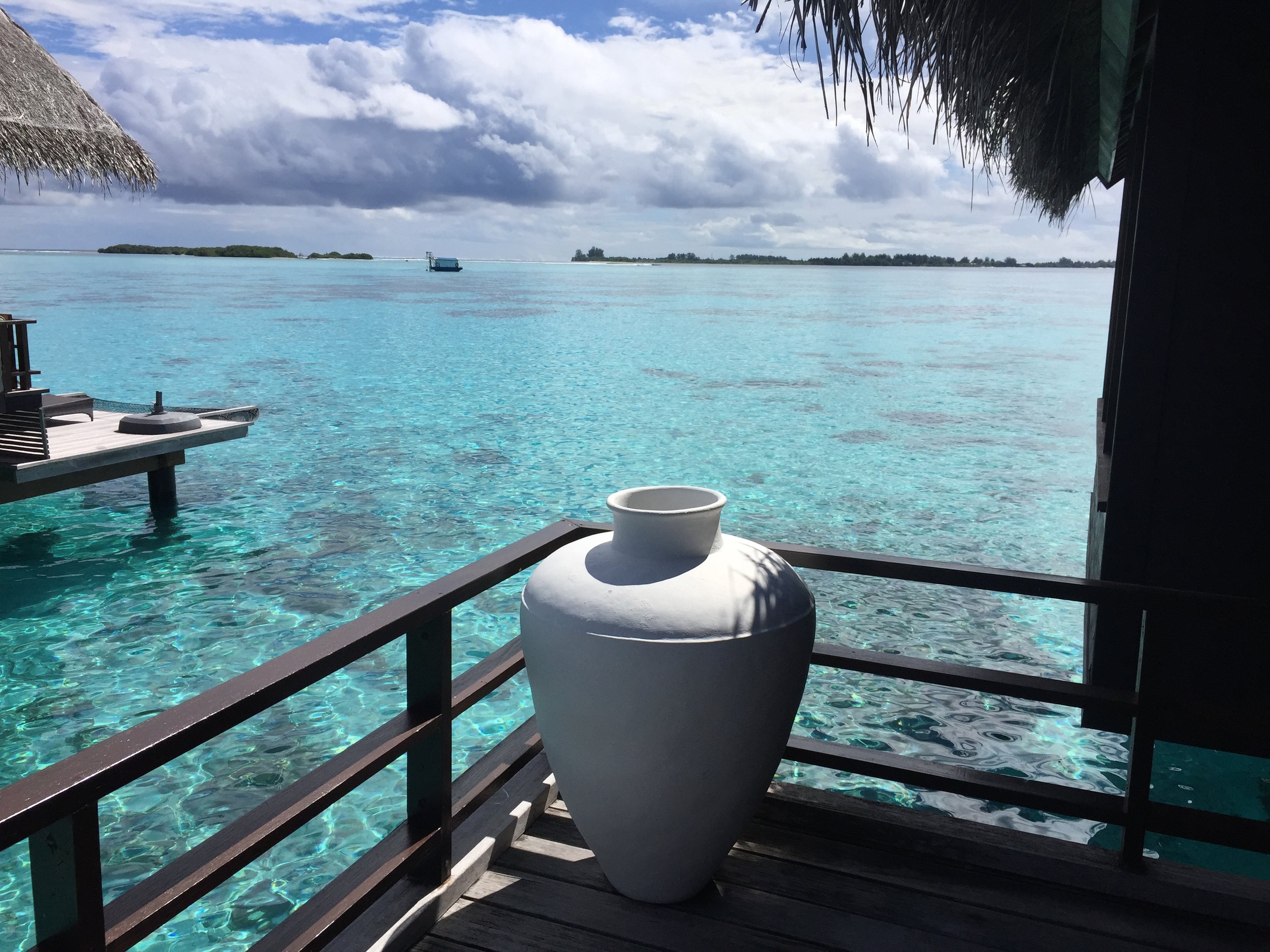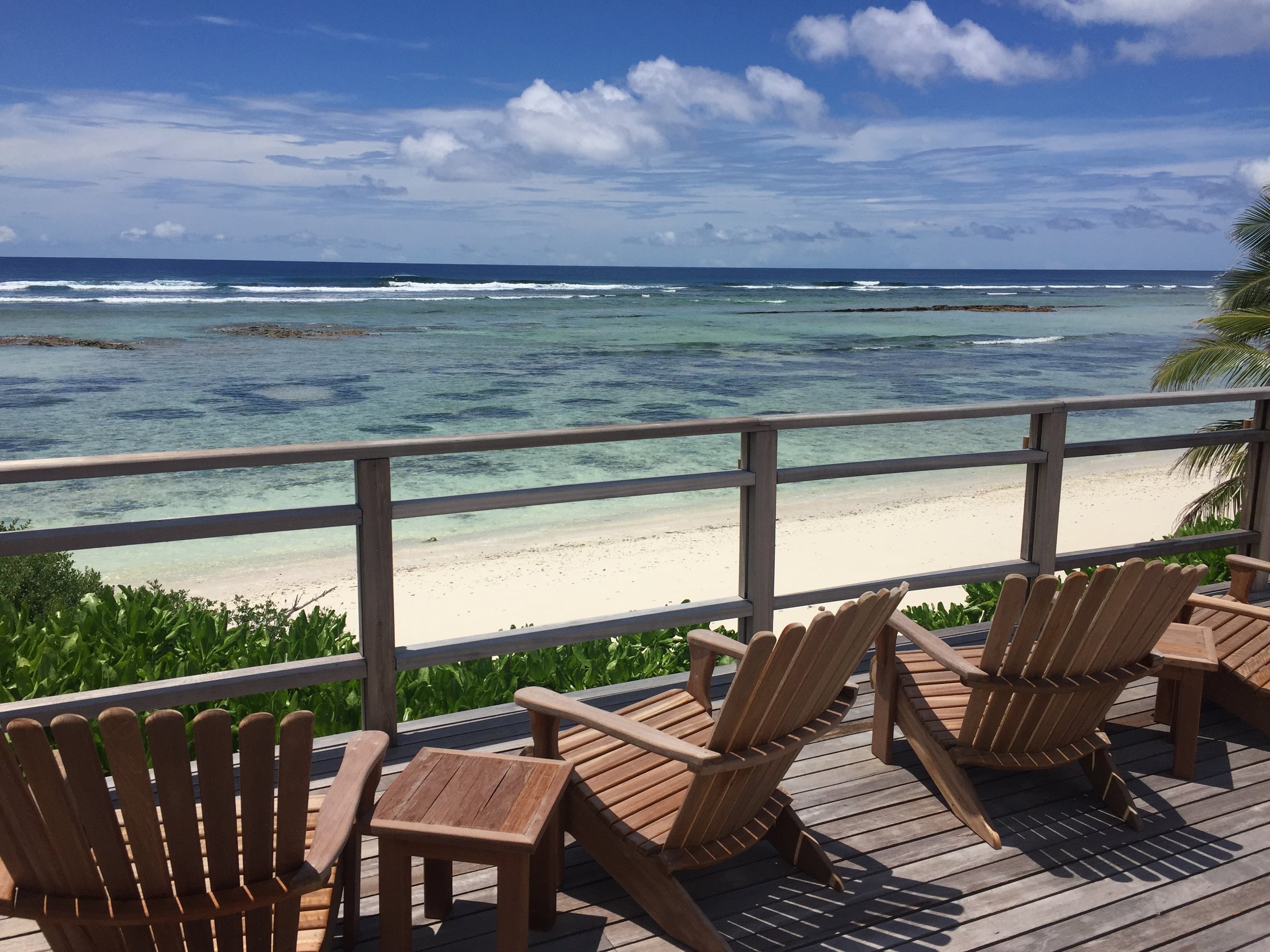 Who hasn't dreamt of being rocked to sleep by the sound of waves lapping beneath you while you sleep in an over water villa? Do you dream about waking up over water and taking a few steps down into the bluest water you have ever seen? Pristine white sand beach line yards of shoreline with magnificent palms. They can be seen in every direction.
The Maldives dream comes true when you stay in one of the over water thatched roofs with highly polished teak wooden villas. These are permanently set on stilts or cement piles securely planted into the sand bed. These villas are what dreams are made of. Casual and Elegant villas are available at a variety of price points with all types of amenities, inclusions and meal plans. Your head will spin for reading and trying to compare one over the other.
The larger the resort and island, the more amenities will be found. That said and if it is your first visit check with someone that has been there or go with a larger one. Like the Shangri La or Sheraton just off the mainland. If you pick the Ritz, you may find you are on an island that is just 200 yards long by 75 yards wide. Dreamy, Perhaps too small for some. The over water units are set far enough out in the lagoon and far enough from each other to give you privacy and offer sweeping views of turquoise surrounding water, sunsets late night star gazing. Most resorts are completely self-contained, with food, entertainment, activities, water sports and of course internet.
Each island resort is surrounded by a natural lagoon, beaches and these fantastic units these air-conditioned, wooden interiors evoke the best of the tropics have to offer. Many overwater units have baths with views, private sun decks with steps into the ocean below; espresso machines and Robes and a large assortment of bathroom amenities; When you think about it the Maldives is truly impossible to imagine a more beautiful environment- If you are staying in one of the beach villas, you will certainly enjoy the porch ceiling fans, and usually a personal pool, private beach and direct ocean access; Getting to your resort is interesting and can prove to be taxing on your nerves. Move into a tranquility mode and take allow things to happen. Delays, cancelled flights, no air-conditioning on planes and the like are just a few of the things that can make you a little uncomfortable.
My best advice is to just relax and take everything in stride. The last leg of the journey if your resort is on a more secluded atoll will be a jet speed boat shuttle or sea plane; The Zen, you have been waiting for will be delivered as promised when you arrive at your resort in the Maldives.
The Shangri La island resort offers a sophisticated barefoot luxury, surrounded by glorious natural beauty. Bicycles, along with snorkel gear are provided on a complimentary basis on arrival.
Days are spent indulging in the use of a world class spa, dining, and, of course the refreshing opportunity to do absolutely nothing.
Room amenities and facilities in the Maldives
Most resorts provide A/C, hot & cold water, hair dryer, mini bar, IDD telephone, satellite television, room service, laundry, swimming pool, Jacuzzi, spa, and reasonable internet connections.
Recreation & Other Facilities
Scuba diving, windsurfing, catamaran sailing, speed boats, dolphin watching, sunset cruises, canoeing, water skiing, wake boarding, jet ski, tennis, beach volley, all day and overnight excursions and big game fishing are also available. For relaxation to the maximum plan for some time in the spa.
My Opinion: Go!